We are a Non-Profit Organization!
Right now we are not taking anymore mp3's from bands. But read below....
Please check out some of our Artist Videos that we played on New Music Radio thanks for the great music.
If any bands would like there videos posted on our website you can send us a link below at.
FOR VIDEOS

Bands we used to play on New Music Radio. Check them out below

Also Please check out our gaming site.
Star Stable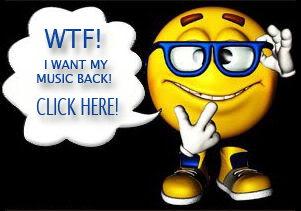 Attention:
The little guy above will open up Live Music Media.
Shop our Online Store

About our Online Store.

Please read...
We don't make any money off these items.
Everything you see in the store is there cost not ours.
Thank You.
Private Owned by newmusicradio.net (c) 2007/2014.